More than 90 years of proud service
We're extremely proud of our long history and especially the loyalty of our team, many of whom have worked with Smiths' Fire for a very long time. This month we particularly want to call out three employees who have each worked with us more than 30 years.
Their extensive knowledge and experience is a hugely valuable asset and we are so lucky and grateful to have them on the team. Here's to many more years of Tina, Administrator (33 years service); Terry, Extinguisher Engineer (33 years service) and Matt, Service Manager (30 years service) looking after our customers and our business!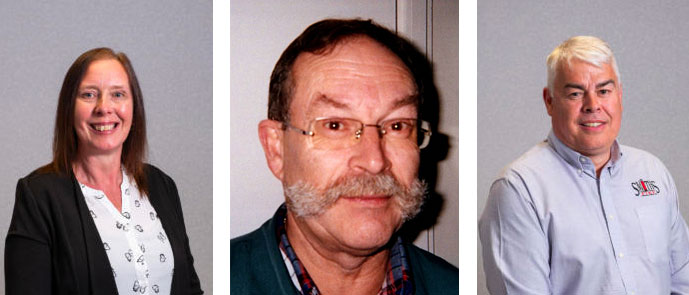 LATEST NEWS
Understanding fire prevention techniques and how to use equipment is important for any business. If you think your employees would…
Congratulations to our extinguisher technician, Peter Gilbey, and his fiance Lauren on the birth of their beautiful boy Theodore.
We're extremely proud of our long history and especially the loyalty of our team, many of whom have worked with Smiths' Fire for a…